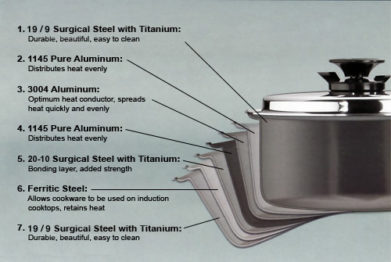 By using advanced metal-working techniques and a 7-ply design on all sides, Belkraft has layered pure aluminum and the finest surgical stainless steel available to create cookware that is unequalled in efficiency and durability.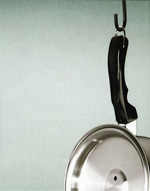 Lock-In Lid Storage
Easy-store covers are perfect for any kitchen and every lifestyle.  Cookware easily stacks in the cabinet in an organized way.  Plus, the self-nesting design uses a minimal amount of space.
You'll never search for a cover again!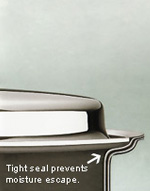 Moisture Seal
Engineered moisture seal locks in flavor, nutrients, and aroma.
Helps prevent dry, tasteless food.
Improves nutritional value of your meals.
Cooks faster using less heat.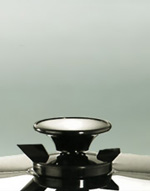 Vapor Lock Whistle
3-in-1: Whistle, Lock, Vent
The whistle indicates that your food has reached the proper cooking temperature.
The vent setting allows you to release vapor without whistling.
Choose the lock setting to lock in moisture, nutrients, and flavor.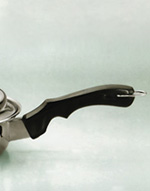 Cool Grip Handles
Ergonomic handles created with your comfort in mind. Extremely durable, withstanding up to 437 degrees F.
The Cool Grip design eliminates the need for pot holders.
The slide-out ring allows for easy hanging and storage.